Liar's Map
A downloadable game for Windows

You are a medieval lord and your soldiers are lost in a randomly generated meadow.
You must help them make their way to the nearest castle while avoiding monsters, magic and worse.
All you have to help you in your journey are maps left by other travellers.
However each map has one true information and two lies.
Will you be able to command your troops to safety?
Key features
Control several units with an RTS movement with fluid combat
Explore a randomly-generated map with intense Fog of war
Carefully decide which path to take in this tense gameplay
Use logic and reasoning to deduce facts about the random world and see through the lies on the maps
Make notes in the overworld map about what you saw and what you think is on the map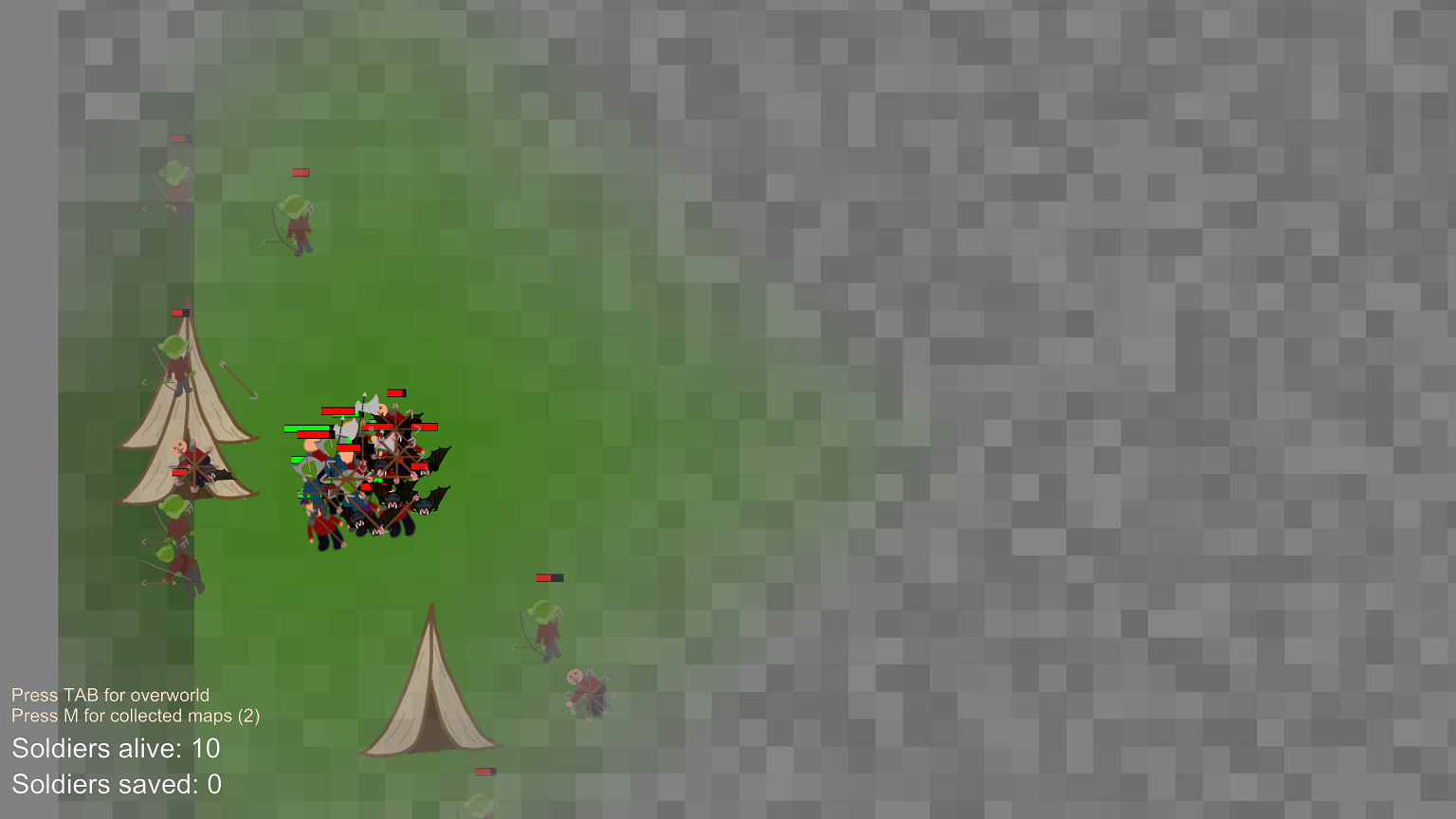 Hello everybody!
This is my entry to the Community Game Jam. The Jam's theme was: The Game is a Liar
It was created by myself in 7 days with no engines whatsoever. I used the C programming language.
Since everybody knew that the game would lie (it was the theme, after all...) I thought: what if it only lies sometimes and the true information it gives was vital for your victory? Now that would be an interesting game! :D
So the basic idea is: you have limited access to the game's information (the complete map) and the interface you have to use to get more information is not completely reliable (maps) but must be used to reach the goal (castle)!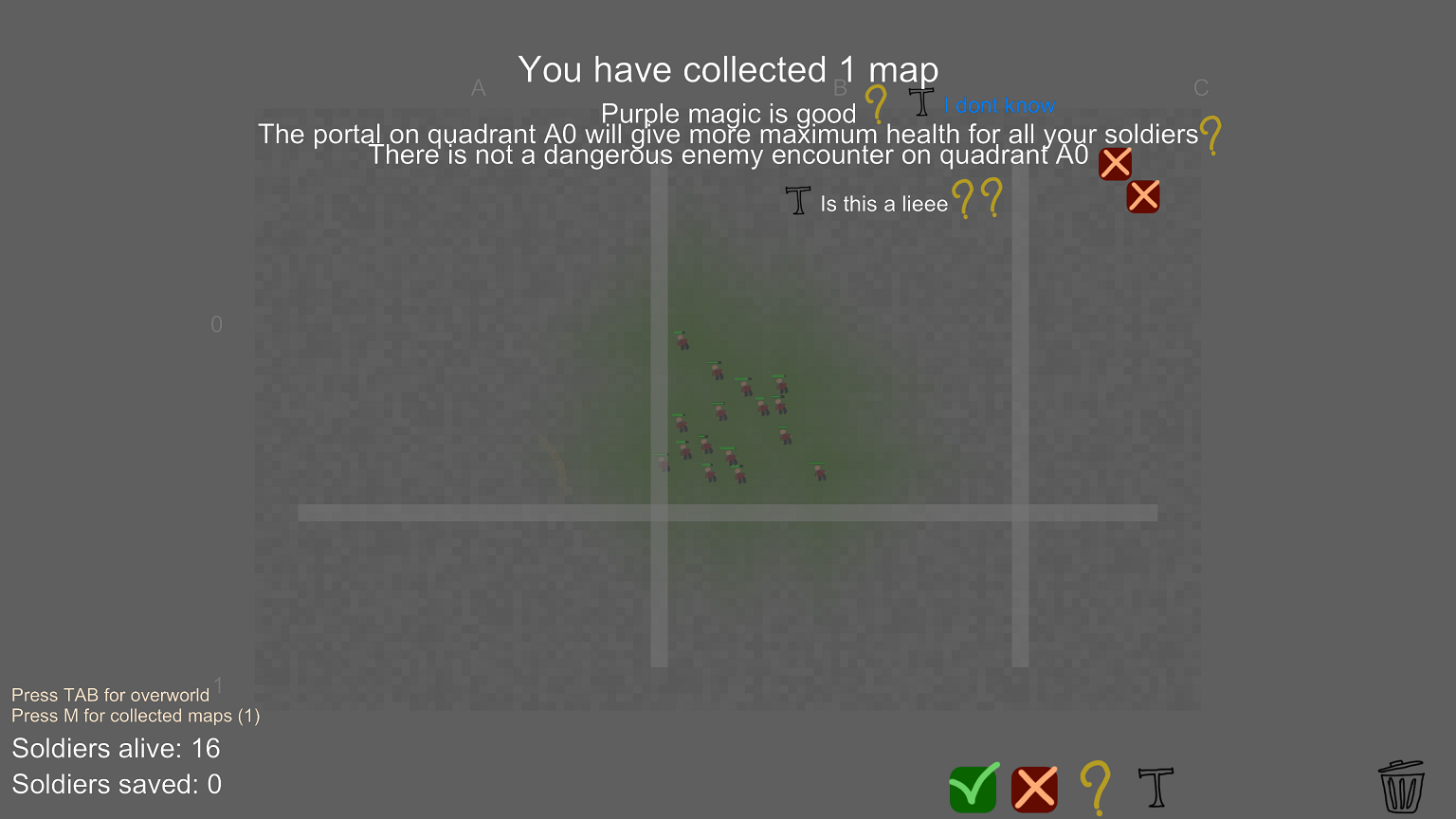 So this is the game I created!
I hope you enjoy playing it as much as I did making it! :D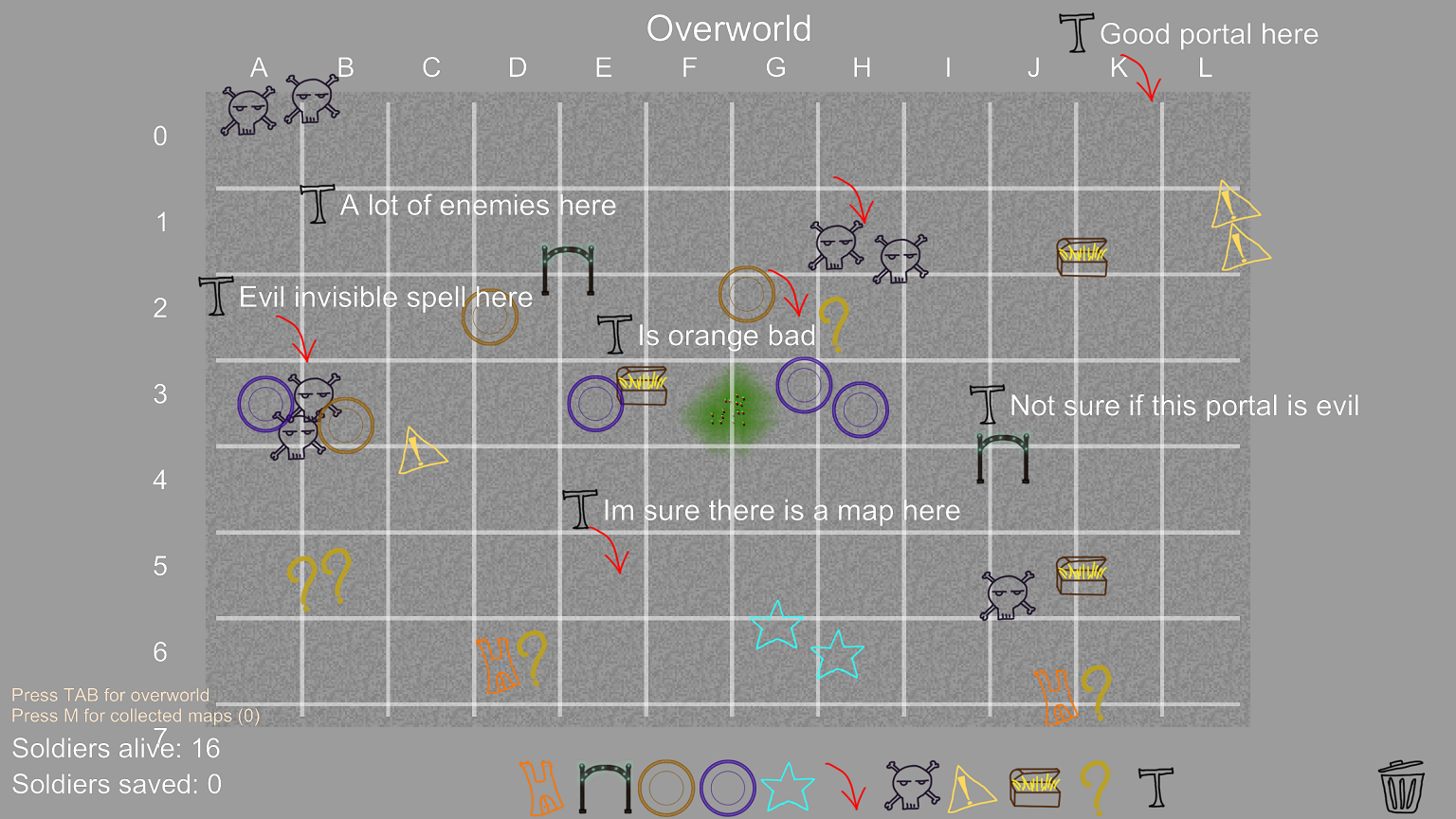 What the Trailer + Making Of
Download
Click download now to get access to the following files:
Liar's Map - OST.wav
12 MB