Tutorial: How to make a software renderer to display graphics
---
Hello everyone!
I'm continuing the series where I teach in a step-by-step, beginner-friendly way how to program a game in C++.
In this lesson, we create a software renderer that will allow us to draw shapes in the screen. Having a graphics in the game is a great way to learn and to have more freedom to make the game you want!
I also explain several important concepts along the way, like what is a buffer and why do we need it, what is the heap and the stack memory, how we ask Windows for more memory, how does the compilation process work and what is a unity build, pointer arithmetic and much more! :)
This tutorial will also give you a nice understanding of the Win32 API, the libraries you need to use to program for Windows!
If you have any questions, be sure to comment below!
This episode was a but longer than usual, but I think it was worth every second! :)
Let me know if you liked this new length or if you prefer smaller tutorials.
Here is the tutorial:
Here is the blackboard I ended up with to help explaining the subjects in the tutorial! :D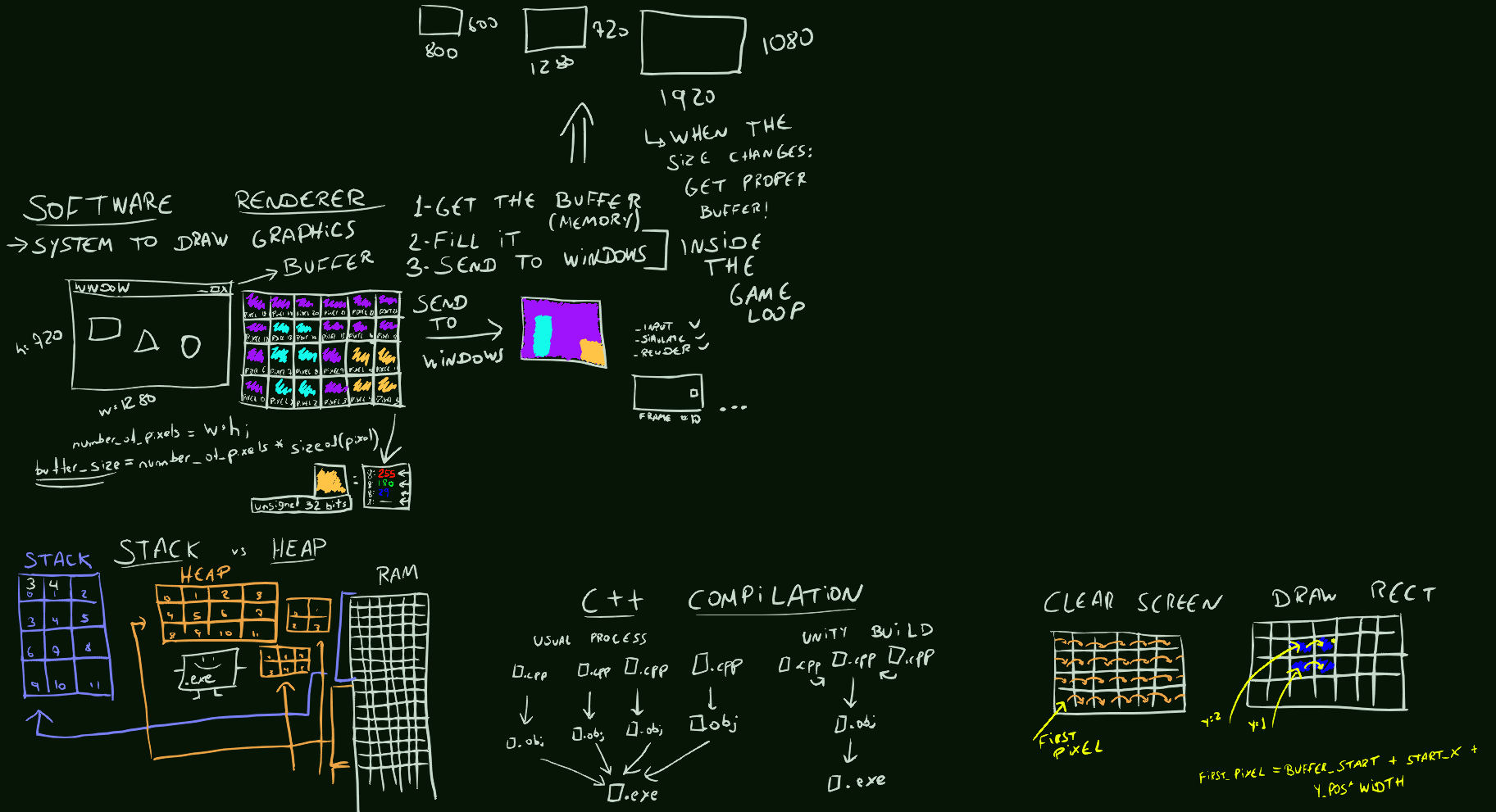 You can also watch the whole series here: https://www.youtube.com/playlist?list=PL7Ej6SUky135IAAR3PFCFyiVwanauRqj3
I hope you enjoy programming this game as well!
Cheers!
Files
Pong - Tutorial #2.exe
62 kB
Aug 15, 2019
Pong - Tutorial #2 - Source Code.zip
4 kB
Aug 15, 2019
Get Pong - Learn Programming